Home
Dorchester Cricket Club played its last game on 31st July 2011 - a past DCC players team vs the present DCC team. The club enjoyed 50 playing years from 1961 with many great cricketers, characters and magic moments.
NEWS - MARCH 25th March 2013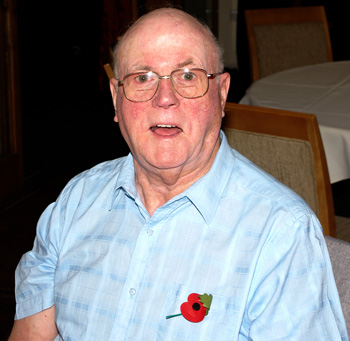 I am sorry to report that COLIN TAYLOR died at 4am on Monday March 25th, at the Queens Medical Centre. He was admitted early on Sunday morning and had been diagnosed with Cancer in November.
One of four ALL TIME LEGENDS of DCC, Colin was the off field heart beat of the club from the late 1970's until the very last game in 2011. Whether as Chairman (1979-2005 inclusive) Umpire, Social Secretary, fund raiser or just on the boundary edge as a supporter - he LOVED the Club.
He loved the camaraderie, the banter and was so passionate about the cricket and all the players over all those years. Alongside his wife Beryl, they watched thousands of hours of DCC cricket together and along the way made strong friendships with so many players and their families.
Colin's funeral will be at Bramcote Crematorium at 1145AM on TUESDAY 9th APRIL and then and then onto the Stadium Club on Nottingham Road, where friends and family can celebrate his life - all very welcome.
Seventy people attended the final 'do' with players and club servants spanning the whole of the fifty years celebrating the Club's history aptly called 'FIFTY and OUT'.
This website will continue for the forseeable future and you can view the photos from 'Fifty and Out' with a simple click. During the next few weeks the site will have many photos, memories and player contributions to entertain you so please keep your eyes open for updates.
Why not get yourself a cup of tea, a comfy chair and a spare 15 minutes and read some of the memories of ex DCC players.....click on MEMORY LANE.